A couple weeks ago, I seemed to be in a breakfast rut and all I wanted to eat was eggs and toast. Lately it seems that my obsession has turned to smoothies! I used to be a big Jamba Juice fan but after a while, I just couldn't justify using up between 250-500 calories on a smoothie. However, I recently stopped by a Jamba during lunch and found out that they now have an option called Make It Light. These are the same delicious smoothies but with 1/3 fewer calories, carbs, and sugar- good move, Jamba!
While it's nice to have a smoothie whipped up for you at a moment's notice, it's not exactly friendly on the wallet and these are a little light on the protein for me. I've been skipping the frozen drinks lately because of the cold weather but I think this little reminder from Jamba will get these back on my breakfast menu.
This morning I decided to get out the blender and make one of my Creamy Strawberry Dream Smoothies after a nice and sweaty workout.
In keeping with my vague New Year's resolution, I got up nice and early to do a sweaty circuit workout courtesy of Julie (I substituted dumbbell swings for the kettlebell work). I also made Daisy one happy dog by bundling up and taking her on a 2 mile walk around the neighborhood. Lately I've been skipping the walk and either taking Daisy to the dog park or playing inside with her because it's been so cold but today I decided to layer and suck it up.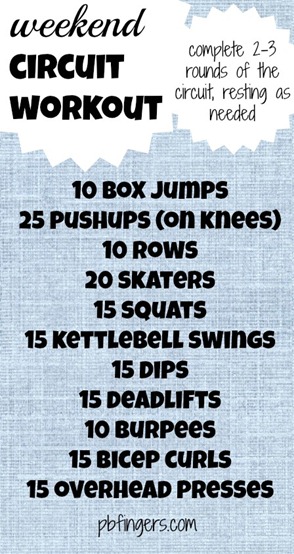 Now that my morning is off to a great start, I'm off to work. I have to admit, it is easier to start the work week on a Wednesday than a Monday
.
Question:
Has anyone come up with a petition to make the work week 3 days long yet?

How are your resolutions coming along?