Thanks so much for all the positive feedback and suggestions about my less than stellar last week. I love all the comments and messages I receive, so keep 'em coming!
With all my planning and thinking about what went wrong this week, I felt ready to go this morning. I took Daisy on a walk around the neighborhood but we kept it short because it's pretty chilly and windy out here today. I started with my workout for the day from Carrie which had me hopping from exercise to exercise. Once I completed that workout and was sufficiently sweaty, I decided to give Courtney's Stability Ball Circuit Workout a shot. I've seen it before from her blog and another blogger that I follow, Julie from A Better Life with Burgers, used it today so I thought I'd give it a try.
After three rounds, I was sweaty and my arms were feeling it! I hopped on the treadmill for a light three mile jog and that was the end of my killer workout of a morning.
Since I appreciated the feedback that I got yesterday, I thought I would put a call out to you guys and see what you think of these headpieces for our wedding! I've been looking on Etsy for ideas and here are a few of the top contenders so far. Let me know what you think!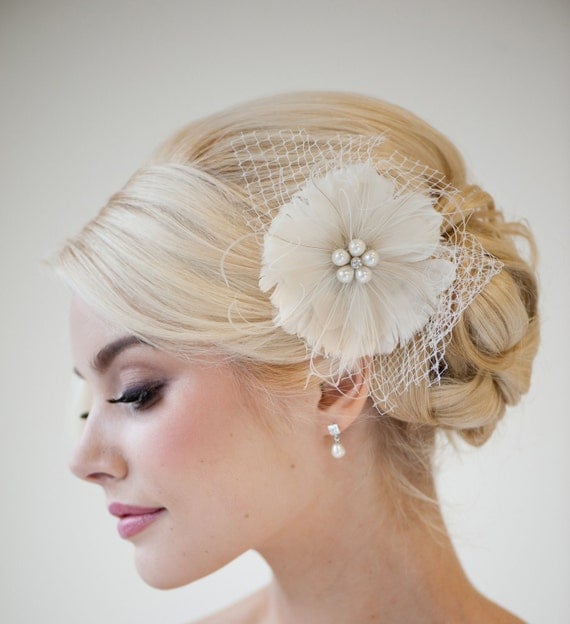 Since I am on the fence about wearing a veil, I like this one because it has a little bit of netting that mimics a veil.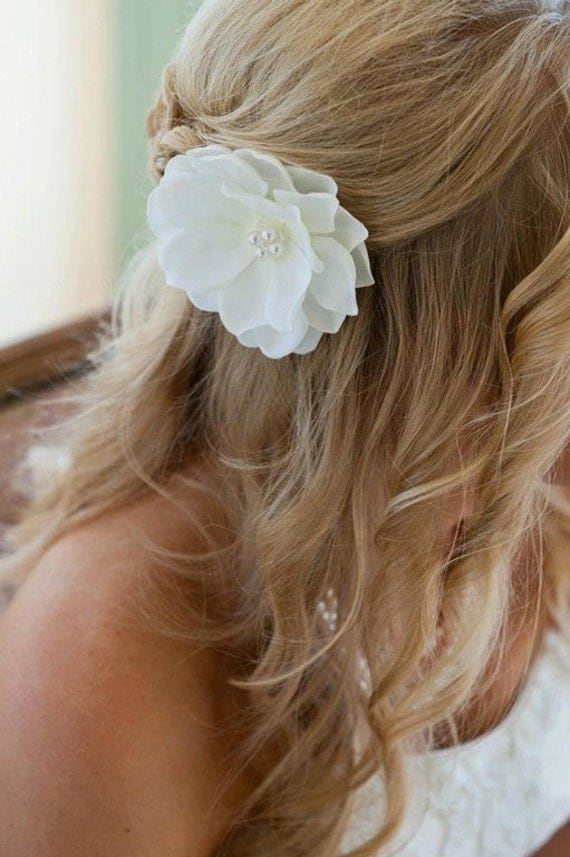 I really like how soft and simple this one is and I think that right now it's at the top of my list!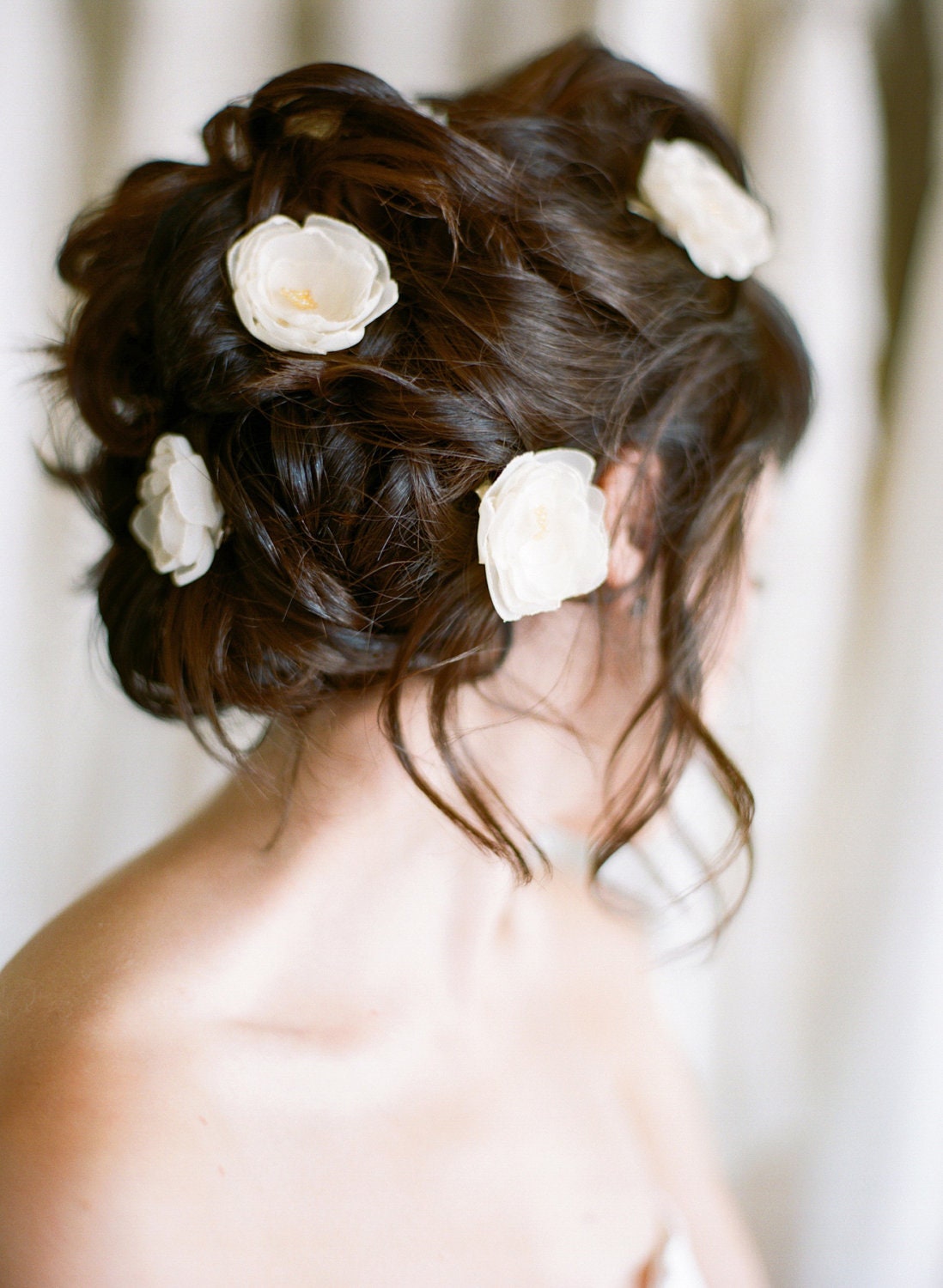 The idea of multiple flowers hadn't crossed my mind but when I saw these ones, I started to like the idea.
We still have plenty of time but since my mom and I have been stepping up the planning and I picked up MY DRESS last Saturday (that was my exciting errand last weekend), I have been thinking more about the little details. I just want something simple, pretty, and something that I won't cringe at in a few years.
Question:
Do you ever try workouts from blogs or Pinterest? Feel free to share any great ones!

What are your thoughts on veils/headpieces?

Any votes for the flowers above???